The Advantages of Dental Implants: A Comprehensive Guide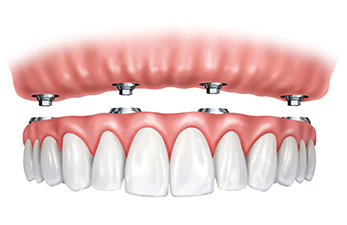 Dental implants are surgically implanted into the jaw, serving as a permanent base for tooth replacement. This can range from a single tooth to multiple teeth and can even serve as the foundation for dentures. The implant itself is secured to the jaw via a titanium post, which functions similarly to the root of a natural tooth. This post is attached to an abutment, which holds the crown – the tooth's visible part. The crown is typically made from porcelain, a durable material that lasts for many years and closely mimics the appearance of natural teeth.
Dental implants' significant advantages are their ability to prevent dental decay and gum disease. When teeth shift out of their natural alignment, it becomes more challenging to maintain proper oral hygiene. This can lead to the accumulation of bacteria and plaque, which can cause periodontal disease and tooth decay. By replacing missing teeth with dental implants, patients can maintain their natural tooth alignment, making it easier to brush and floss effectively.
Moreover, unlike dental bridges, dental implants do not require enamel removal from adjacent teeth to accommodate the crowns. This is a significant advantage as it reduces the risk of developing cavities. Furthermore, dental implants fit snugly against the gum line, eliminating the risk of food traps that can lead to bacterial infiltration and subsequent oral health issues.
Another notable benefit of dental implants is their longevity. Dental implants can last for many years With proper care, including regular brushing, flossing, and dental check-ups. They also promote the growth of new bone in the jaw, further enhancing their stability and durability.
The best candidates for dental implants are individuals who need to replace one or more teeth and have adequate bone in the jaw to support the implant. However, even if you have less than the optimum amount of bone, procedures are available to augment the bone and make dental implant placement possible.
In conclusion, dental implants offer many benefits, from improved oral health to enhanced aesthetics and functionality. They are a testament to the advancements in dental technology, providing a permanent, natural-looking solution for tooth loss. If you're considering dental implants, finding a skilled and experienced dentist, like those at Ferrera Dental Care in New Tampa, Florida, is crucial to ensure the best possible outcome.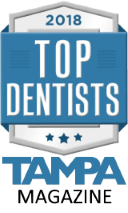 Don't Wait Any Longer.
Schedule Your Appointment Today!
Ferrera Dental Care & Sedation Dentistry
15047 Bruce B Downs Blvd, New Tampa, FL 33647
Office Hours
Monday - Thursday: 7:00 am - 5:00 pm
Friday, Saturday, Sunday: Closed
Dentist in New Tampa, Florida