CEREC Same Day Crowns, Partial Crowns, and Onlays
The latest development in dental health management
The latest development in dental health management
CEREC Same Day Crowns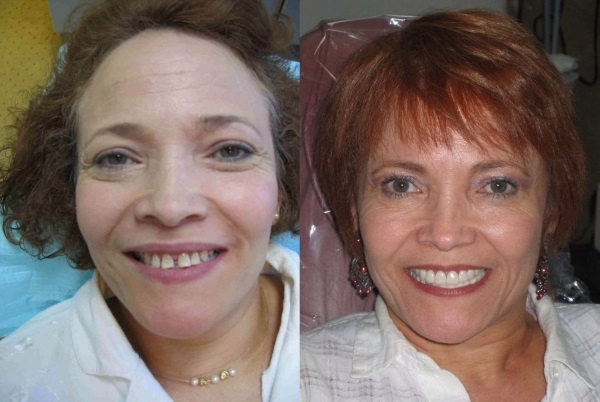 Crowns cover or cap a tooth that becomes damaged. Placing a crown over a tooth improves the way it looks as well as repairing its shape and strength. Crowns come made in many types of materials such as ceramic and porcelain. They can be made to match a person's natural teeth very well. The only problem with getting crowns remains that it often takes up to two weeks for a dental lab to make crowns. The traditional process for getting a crown takes at least two dental visits. With CEREC crowns, you get your crowns in one day.
CEREC crowns remain a favorite choice for many individuals who need treatment for their damaged teeth. Same day crowns are the latest development in dental health management because of the convenience they offer to the patients who need them.
If you feel stressed by seeing your dentist, you can relax when you get these high-tech crowns. Sedation makes the process more comfortable, and you only have to go to the dentist once to get the treatment done. You won't need to deal with the discomfort of damaged teeth or the unsightly way that your teeth look after your crown gets placed.
Ceramic Reconstruction is a sophisticated system that uses the latest in dental technology to design and create beautiful, sturdy dental restorations during one appointment. Sirona developed the CEREC technology for dental restorations. This method uses 3D photography as well as CAD/CAM technology to help the dentist create a virtual restoration for onlay, inlay, bridges, or crowns. No impressions or temporary restorations are needed. Then the dentist uses a milling unit to create real restoration while you stay comfortably seated in the dental chair.
Same Day Crown Services
Several benefits exist for having same day crowns and other dental work available at Ferrera Dental Care. These benefits include:
• Eliminating the need for several appointments to repair your teeth.
• Eliminating the wait between the time a mold gets made of your teeth and the time you get your new crown.
• You won't need a temporary crown, which may cause allergies or break before your permanent crown is placed.
• You don't have to deal with modeling material getting put in your mouth.
The Same Day Crown Process
Our dental staff scans your prepared tooth using our unique digital imaging system. This imaging system makes a 3D image of the tooth and creates a blueprint to make the crown you need. Once the blueprint is completed, it gets sent to the milling unit. This milling unit makes a ceramic crown that fits perfectly on top of your damaged tooth. When the crown is milled, Dr. Ferrera makes any slight adjustments that need to be made, and the crown is permanently bonded to your existing tooth. Making the crown and placing it takes about one hour total, instead of two weeks and several dental appointments.
Your new dental crowns look great in your mouth because it is color matched and beautifully formed. Everything that needs done gets taken care of during the imaging and creation of your crown. You receive a great-looking, sturdy new tooth in one dental visit. Plus, research shows that these same day crowns last as long and hold up as well as do traditional gold crowns.
Using this dental technology provides excellent treatment for today's busy dental patients. Using this dental technology works for people who need teeth restoration, implantation, and orthodontic services. Restorative benefits include a complete scan of the area using the Biojaw function, unique software, and the ability to use a variety of materials for the crown. This methodology also fits people with a crown for their dental implants.
The best way to know if one day crowns work for you remains to contact Dr. Ferrera for a consultation today.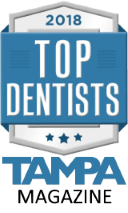 Don't Wait Any Longer.
Schedule Your Appointment Today!
Ferrera Dental Care & Sedation Dentistry
15047 Bruce B Downs Blvd, New Tampa, FL 33647
Office Hours
Monday - Thursday: 7:00 am - 5:00 pm
Friday, Saturday, Sunday: Closed
Dentist in New Tampa, Florida