For your convenience please fill out the forms online to save check in time.
Please call us at (813) 558-6684
Our office accepts most PPO insurance plans and as a courtesy to our patients we will file your insurance claims for you. However, there is no guarantee to what your insurance will pay for procedures, a financial arrangement is estimated at the time of service according to the benefits given to us by your insurance carrier.
Since there are thousands of insurance plans it's impossible to know exactly how much of a benefit will be paid by insurance until it is received and reviewed by them.
Ferrera Dental Care Savings Plan
The Ferrera Dental Care Savings Plan is an affordable way for you and your family to gain access to high-quality dental care without the hassles and restrictions of a traditional dental insurance plan. For only $279 per year, our plan provides you with access to all of the following benefits:
Complete preventative care including cleanings, exams, x-rays and oral cancer screening to maintain optimal oral health
Complimentary fluoride treatment for adults and children to prevent tooth decay and help strengthen developing teeth
15% savings on all other general dentistry procedures, including cosmetic services
Discounts on professional teeth whitening to ensure you're always putting forth your brightest smile to the world
A minimum annual savings of at least $200 versus paying out of pocket!
To learn more about the plan, please call our office at (813) 558-6684 and/or download our program guide here:
With CareCredit, you can pay for treatment over time, without any up-front payment required. It's ideal for co-payments, deductibles, and treatment not covered by insurance, such as elective procedures. With CareCredit, you can take care of the bill without another thought and focus on what's most important scheduling your appointment right away.
Applying for CareCredit is easy! Simply visit the website at www.carecredit.com to apply online or call 800-365-8295 and follow the prompts. It's fast,easy, and affordable.
Now you don't have to wait to take care of yourself with carecredit you can have a healthy smile today and be pain free.
CareCredit You can use your carecredit account at thousands of dental, ophthalmology, veterinary, or other healthcare providers that accept CareCredit. Using CareCredit for your healthcare expenses leaves your major credit cards available for other important purchases and unexpected expenses.
CareCredit has interest free plans available with flexible payment terms. And if you're looking for a way to stretch your payments out over a longer time period, we have a low interest plan that gives you a longer time to pay.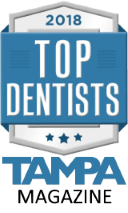 Don't Wait Any Longer.
Schedule Your Appointment Today!
Ferrera Dental Care & Sedation Dentistry
15047 Bruce B Downs Blvd, New Tampa, FL 33647
Office Hours
Monday - Thursday: 7:00 am - 5:00 pm
Friday, Saturday, Sunday: Closed
Dentist in New Tampa, Florida