Issues Dental Implants Can Help You Avoid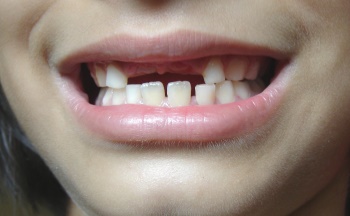 There are many consequences associated with missing teeth. 
Tooth loss affects more than just your physical appearance. In fact, it can have many negative consequences for your dental health. The good news is that many of the worst consequences of tooth loss can be avoided with dental implants in New Tampa, Florida. There are many benefits of dental implants, but one of the most important and notable benefits is the prevention of those negative consequences. The following is a list of a couple of the many issues you can avoid with dental implants:
#1. Shifting Teeth
When you are missing a tooth or several teeth, your other teeth will start to shift to fill in the missing space. A good way to think about this is by comparing it to your bookshelf. When you remove a book, the surrounding books fall in order to fill in the space. Getting a dental implant shortly after you lose a tooth is the best way to prevent your other teeth from shifting.
#2. Tooth Decay and Gum Disease
Once your teeth start to shift, there are many other issues that can occur, including dental decay and gum disease. When you teeth shift out of their natural alignment, it can make it more difficult to properly brush and floss your teeth. When you don't remove the bacteria and plaque, it leads to periodontal disease and tooth decay, which can often lead to even more tooth loss in the future.
Find out if dental implants are the right option for you.
As you can see, dental implants can improve your quality of life in many different ways. Whether you are interested in dental implants to regain the optimal functionality of your teeth, to regain confidence when you smile or because they last for such a long time, it's important to find the right dentist for the procedure. Placing dental implants properly requires careful and thorough analysis and planning, as well as a coordinated effort between the dentist and any other specialists involved. In New Tampa, Florida, there's no better dentist to turn to for dental implants than Ferrera Dental Care. Schedule your appointment today to find out if dental implants are the right option for you.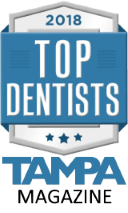 Don't Wait Any Longer.
Schedule Your Appointment Today!
Ferrera Dental Care & Sedation Dentistry
15047 Bruce B Downs Blvd, New Tampa, FL 33647
Office Hours
Monday - Thursday: 7:00 am - 5:00 pm
Friday, Saturday, Sunday: Closed
Dentist in New Tampa, Florida