How to prevent stress-related injuries to your teeth and what to do if you already have one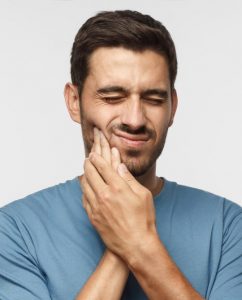 Stress-related injuries like cracked teeth are common, but they can be prevented. If you're looking for more information on how to prevent stress-related injuries and what to do if you already have one, keep reading! We'll help you understand the causes of stress-related tooth injuries, what to do if you crack your tooth and how to avoid them in the future.
How a cracked tooth can occur
Cracking a tooth can happen in many different ways, but one of the most common scenarios is when someone bites down on something hard. The force from the teeth coming together can cause a crack to form along the biting surface of the tooth where it meets the enamel. Sometimes cracks will start at this point and travel around either up or down, depending on how much pressure was applied during the impact.
Cracks in the tooth can also be caused by stress, clenching your teeth, or grinding them at night. Stress-related injuries are the most common type of dental trauma. You can get them from biting into hard foods, or even clenching your teeth during sleep. If you are in this situation we recommend calling your dentist immediately to schedule an appointment.
How to prevent cracking a tooth
Cracks in teeth may occur from grinding and clenching. A symptom of stress, cracked teeth are not completely preventable but you can reduce the likelihood by avoiding chewing hard objects like ice or unpopped popcorn kernels.
You could also benefit by wearing a mouthguard which protects your teeth from the stresses of grinding. This is why mouthguards are commonly worn in combat sports, such as boxing or MMA, but they should be used by anyone who suffers from stress related clenching or grinding.
How to know if you have a cracked tooth
If you have cracked teeth, then symptoms that are likely to come and go include unpredictable severe pain when chewing. In many cases, the pain may be sporadic but it's vital for those who experience this symptom to seek care right away.
What to do when your tooth is cracked
Dental injuries such as chipped teeth are common, and most can be repaired by your dentist, or an endodontist with a filling or crown. You should seek treatment right away to prevent further damage that may affect your tooth's root structure.
Why you should avoid the hospital if you experience a cracked tooth
If you're experiencing a dental emergency, it's best to avoid the hospital and seek care from a dentist right away. This helps free up hospital staff who are treating patients with COVID-19. This is so they don't become overburdened by too many people seeking care when it can be addressed by your dentist or endodontist.
Yes, it is safe to go to the dentist
Dentists like Dr. Robert Ferrera have been dealing with infectious diseases like hepatitis and HIV long before the coronavirus pandemic. It has been a standard practice of Dr. Ferrera and the hygienists wear masks and gloves to reduce the risk of transmitting any infectious disease. As a precautionary measure, our office has ramped up the already stringent protocols to provide further protection for our patients.
Some of the increased precautions include:
Multiple layers of PPE
New screening procedures
Clear waiting rooms
Reduction of potential aerosols created by some dental procedures
Enhanced disinfection procedures
During this pandemic, staying healthy begins with oral health. Our office is well equipped to keep you safe and your gums and teeth healthy.
Conclusion
The best way to stop a tooth from cracking is by taking preventative measures. Be sure not to chew on hard objects, and wear a mouthguard when you sleep. Cracks in the teeth can be caused by stress or clenching your teeth during stressful moments. If you notice symptoms that come and go like unpredictable severe pain while chewing, make an appointment with our team of experts today for treatment options.
We want to help you get back to feeling great again! That's why we offer same day appointments for emergencies so you don't have to wait any longer than necessary for relief from pain. Contact us today if you need immediate care.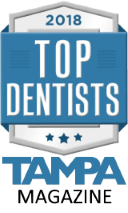 Don't Wait Any Longer.
Schedule Your Appointment Today!
Ferrera Dental Care & Sedation Dentistry
15047 Bruce B Downs Blvd, New Tampa, FL 33647
Office Hours
Monday - Thursday: 7:00 am - 5:00 pm
Friday, Saturday, Sunday: Closed
Dentist in New Tampa, Florida